Help Is Here!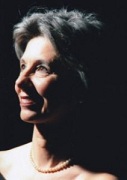 How are you coping with life after divorce?

Is the traditional 9 to 5 work day workable and accommodating for your modern lifestyle?

Are you confused about the amount of conflicting information that floods the airwaves about what is best for you and your family?

Are you worried about predators that might target you or your children whether they be stalkers, corporate predators, mentors or pedophiles?

Are you concerned about raising a school shooter or a violent child?

I can assist you in:
* being more of the person you want to be
* shifting the way you see these negative experiences
* seeing them as a disguise that can change your life

You can wallow in these things or use the strength you get to survive them in positive ways. Work through them, understand them and use them as resources to be happier and to guide your intuition.
The mission of Daria Brezinski, PhD is mentoring millions of women to recognize, feel and follow their innate soul, intuition over convention and norms to develop common sense, practical habitudes for themselves and their children through education, counseling, coaching and training :
• To recoup the intangible characteristics that sustain a civilization like coping skills, compassion, co-operation, values, morals, integrity, commitment, patience, perseverance.
• To filter propaganda and dis-information from conflicting and contradicting studies and points of view leading to renewed faith and trust in personal intuition. Yesterday, eating eggs is good for you; today, it's not; then tomorrow, it's OK again. Who can be trusted?
• To change our beliefs about children, their vulnerabilities, needs without requiring changes in legislation, laws, mandates or acts.
• To re-pattern and relearn how to treat children, how children are acted upon and then become adults who unconsciously do the same to their children.
• To dismantle the roots of violence from the very beginning of life even if you are jaded by social norms.
• To deter corporate predators targeting children by using the buying power of the 85% of women who are purchasers and dominate the population by 52%. Doesn't it bother you that Saturday morning and the Disney Channel has been high jacked by corporate advertisers trying to make lifelong consumers of your children?
• To shatter the status quo by the inhumane way children are birthed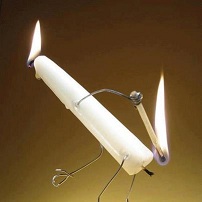 For 30 years, Daria M. Brezinski, PhD is an expert generalist, internationally renown motivational speaker, trainer, radio host, author, entrepreneur and a living example who offers clients and participants the opportunity to reclaim a sacred, simple, creative, soul-filled, passionate life for your self and your children! As Ambassador of Transformation, she has championed for legislation to establish a more humane, relevant educational system. As a transpersonal psychologist, Dr. Daria® has searched, researched, investigated, experienced, demonstrated and chronicled her adventures in numerous areas such as alternative and ancient medical practices, holistic dentistry, non-traditional education models that facilitate whole child development, lifestyle management, conscious parenting, sustainable environments, ancient techniques and spirituality and the sacred. From this, she has amassed certain fundamental keys that lead towards a fulfilled life utilizing Complementary Concepts ©™ through Sacred Living Traditions ©™. The guiding principle of this philosophy is reclaiming a sacred, simple, compassionate, soul-filled life with courage, passion, kindness, examination, dignity, respect and stewardship.
INTERCONNECTEDNESS
This planet emerged from billions of years of interconnecting systems that evolved through trial and error into the reality that exists today. For generations, the guiding belief underlying science, religion, Western culture and other institutions, is that the human experience is separated from the environment (man's dominion over nature), the various parts of being (body, mind, spirit, emotions) and hence, from ourselves and each other. This segmented, compartmentalized view is the underlying principle of war, strife, disharmony, depression, suffering and declining community living. Rather, there is an interconnectedness to all things. When a tree is planted in the Rain Forest or a child is rescued from a burning building, it affects the world. What happens in one part of the globe, one state, one community, one person, it happens to ALL! 
MEANING AND PURPOSE
The focus on materialism, external rewards, compensation, success, fame, fortune and finding happiness from everything outside the Self can cause confusion, dislocation and loss of direction. For thousands of years, Indigenous Cultures have rituals and INITIATION practices to embrace the multiple stages of human transition enabling one to find meaning and purpose in life. The recognition and acceptance that failure, disappointment, pain and suffering are all part of this lifetime initiation process towards a deeper, sacred Self, 'tests' and stretches the mental, physical, emotional and spiritual prowess. Thus, the EGO is slowly dismantled while the flood gates of the SOUL open, all the while whispering voice to the awake individual. Spiritual wisdom is imparted to the mature initiate who utilizing the power with descression and discernment. Traditional cultures understood that the soul encapsulates the body, mind, spirit and emotions. Once free of the inhibitions, the Soul signals to the individual a direction and clarity of purpose. However, the loss of these initiation practices in modern society with unlimited access to ancient spiritual knowledge but lacking in wisdom to act (reserved in the past for the privileged few who gained the maturity to posses them) has led to the distortion of spiritual wisdom by individuals who acquire great power while lacking the morals and values necessary to benefit humankind.  
RETURN TO THE SACRED
Changing perspectives and utilizing daily life as an initiation into the spiritual realms, individuals can  learn to view the SACRED in all aspects, all challenges, all joys and sorrows. When a car accident, a divorce, a death, a suffering, a pain is viewed as a 'test' to walk through the lessons of perseverance, patience, kindness, compassion, gentleness, fearlessness, courage or love then the life lived is one of the SACRED!
This is the official professional website. However, Dr. Daria maintains a blog site at www.DocDarB.com. Everything on this site relating to health and health issues is intended for educational use only and is not a substitute for professional medical advice, diagnosis or treatment. Always seek the advice of your physician or other qualified health professional with any questions you have regarding medical conditions and before undertaking any diet, fitness or other health program.
Share and Enjoy